Last updated on January 28th, 2022
Citi is one of the largest credit card issuers in the United States and the fourth-largest bank in the United States by total deposits. With such an impressive banking clientele, ensuring customers remain satisfied is critical – and Citi is now launching a new suite of digital banking features to do just that. Called "Ways to Save," the new banking features will empower customers to save more across all of Citi's financial products.
Citi Introduces "Ways to Save" Suite of Features
Research from the U.S. Bureau of Economic Analysis shows that saving money is a top priority for many Americans, with the agency reporting the nation's personal savings rate spiked to 33% — the highest level since the government began keeping track – in the early months of the coronavirus pandemic.
Citi hopes to streamline its savings (and spending) services through a new suite of digital features to empower customers to save more. Dubbed "Ways to Save," the new banking features offer automated capabilities, integration with existing Citi banking tools, and a comprehensive toolset for financial wellness.
Citi "Ways to Save" Features
Since launching the program, Citi has seen a nearly $1M increase per month in average monthly transfers to Citi savings accounts via "Ways to Save", highlighting the new features' popularity and capabilities. Eligible Citi checking and savings customers will see a new landing page on their app or online and can enroll in the following features: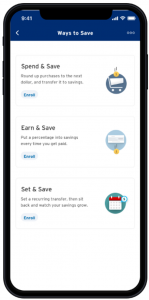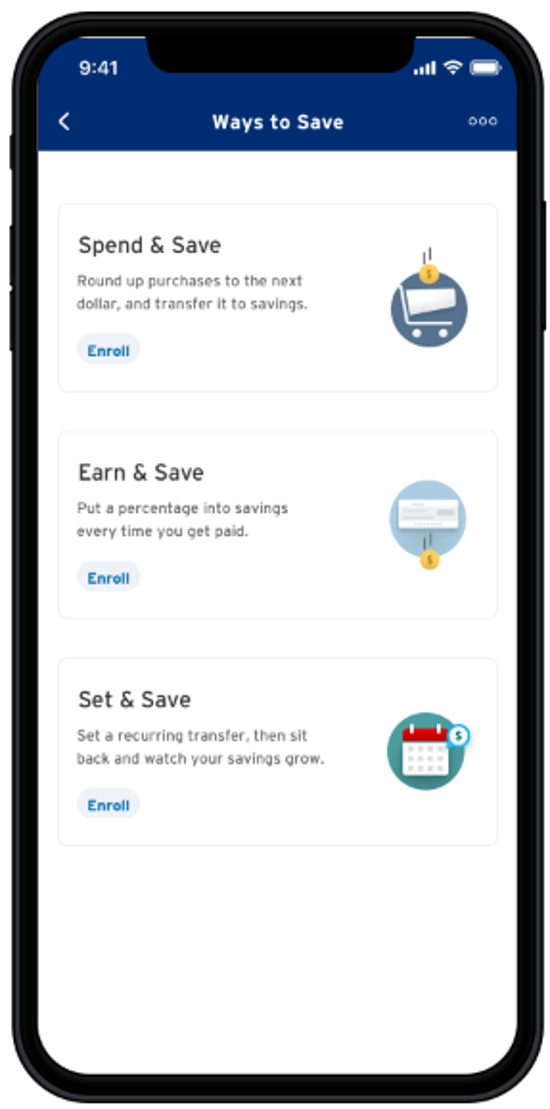 Spend & Save
Citi's newly launched round-up-the-change feature rounds up Spend & Save a customer's credit or debit transaction amount to the next whole dollar. Citi then transfers the funds to their savings account. This process makes it easier than ever to save as it happens automatically and invisibly as customers shop – and the initial response has been extremely positive. In fact, Spend & Save is now Citi's most popular feature within "Ways to Save," with over 21,000 enrollments since the program's launch.
The Spend & Save feature is ideal for current Citi credit cardholders. It can provide additional ways to save on top of the lucrative cash back or ThankYou Point rewards that come with the bank's proprietary credit cards.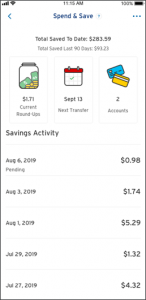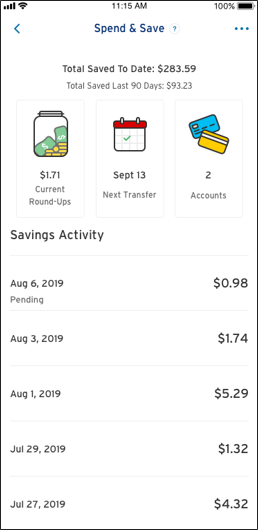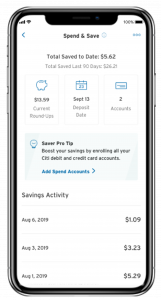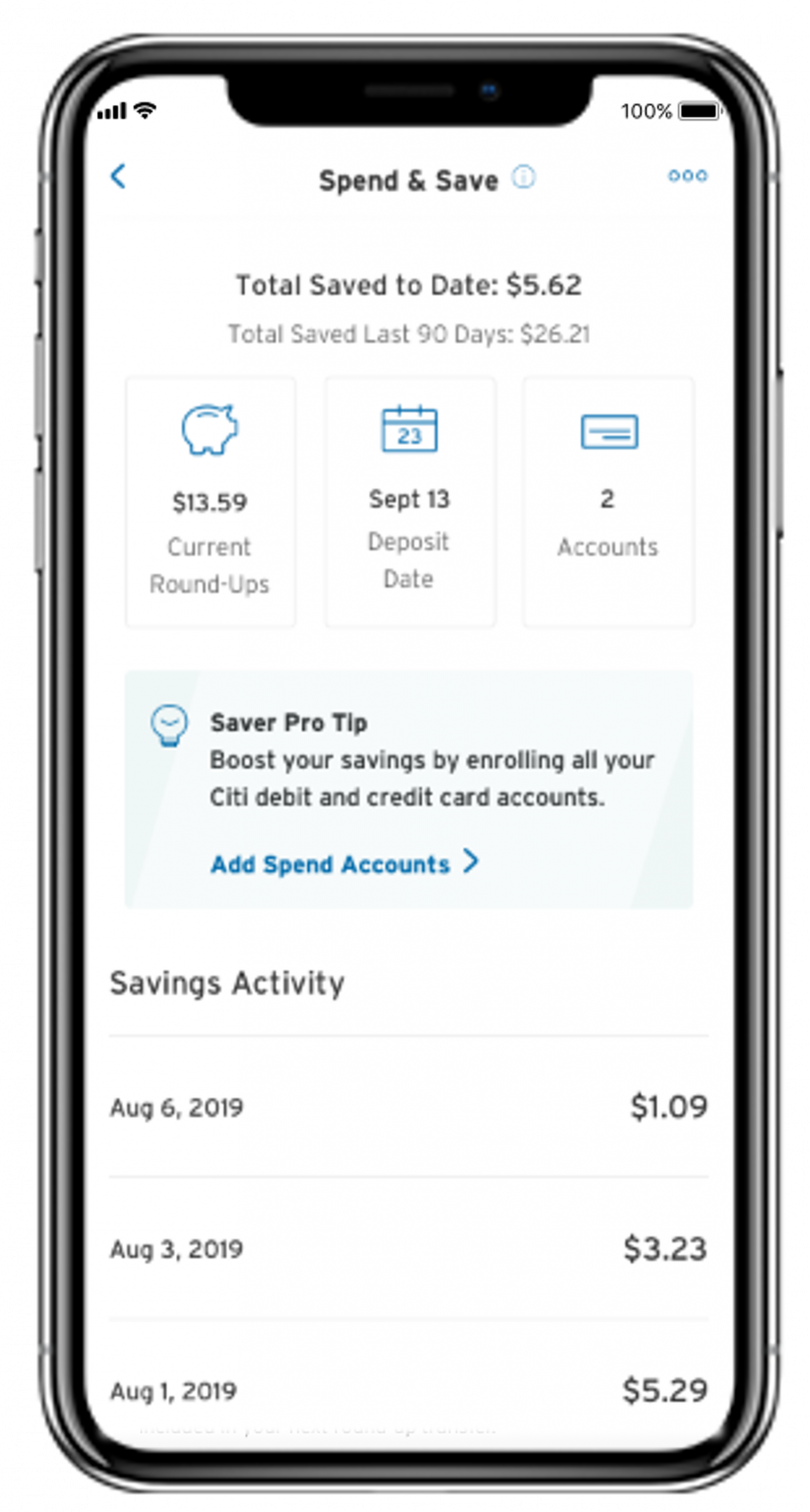 Earn & Save
Direct deposit is one of the most effective ways to save – consumers can easily adopt a powerful savings strategy by automatically setting aside a portion (either as a percentage or a set amount) of their direct deposit and saving more as their pay increases through the new Earn & Save feature. Citi is currently the only major bank to offer direct deposit setup within the mobile app. Citi customers can save significant amounts early, often, and automatically with this new savings feature. And with personalized insights, customers can make small adjustments to save more. Putting in a note to put aside an extra 2% of their deposit, for example, a Citi customer would save $100 more per month.
Set & Save
Citi Set & Save is the bank's way of setting recurring transfers to a savings account into the new "Ways to Save" suite. This new integration provides seamless navigation so customers can digitally access a comprehensive savings toolset in one place.
And to drive more consistency by making it more straightforward for customers, Citi is now incorporating more gamification. Effective immediately, Citi "Ways to Save" customers can see a dynamic graph that projects future savings, benchmarks their progress, and incentivizes them to save more.
Related Article: The Best Credit Cards for Fair Credit