Last updated on August 28th, 2023
Like many other life lessons, teaching your kids about credit cards early in life can go a long way towards setting them up for a successful future. Even if they're not old enough (or mature enough) for debit cards or credit cards just yet, it's never too early to practice a few basic financial lessons and create positive money habits. Here are five lessons to teach your kids about credit cards:
Lesson #1: Wants vs. Needs
One of the core money lessons that you'll want to teach your child is the difference between wants and needs – necessities and nice-to-haves. Chances are you know adults your own age that have issues with impulse buying, that is, buying what they want when they want without thinking about the state of their bank account.
This impulse can cause people to go into debt quickly, as they can have trouble paying their bills if they don't budget themselves and spend money responsibly. An easy way to teach this concept to kids is by creating a chore chart that grants them "play money" for each chore completed, such as picking up toys and taking out the trash. This "play money" can then be exchanged for goods and services around the home, such as a scoop of ice cream after dinner or being able to stay up for an extra hour on the weekend.
Even 'tweens can be taught the value of wants vs needs when they can't "afford" the Wi-Fi password at home because they forgot to do the dishes. They'll remember next week!
Lesson #2: How Credit Works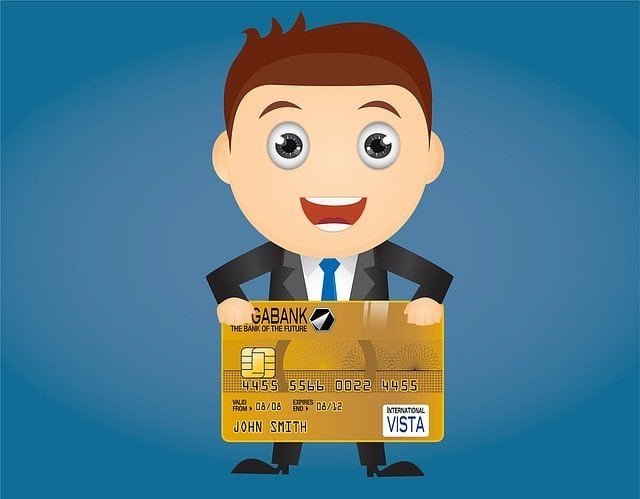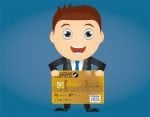 Deterring children from using credit cards to help keep them out of debt is a lesson that will backfire when their credit score is too low to qualify for a loan for a car or home. Instead, explain to children how credit works and how credit cards are tools that can be used both responsibly and irresponsibly.
The next time your child comes up to you with a toy or sugary treat in hand, instead of buying it for them, offer to let them borrow money for it instead. Let them know they'll be charged 5 cents each day and they don't pay you back until the debt is gone, which shows how interest rates work at a very simple level. You can then fill out a log with them to track how long it takes to pay you back, illustrating their "credit history".
If it takes your child more than a month to pay back the cost with their allowance (earned from doing chores), charge them 10 cents per day the next time they want to borrow money. Explain that they're being charged more because of how long they took the last time and would be charged less if they had paid back the borrowed money when agreed on. This shows the idea of good credit at a small scale and helps build responsible money habits they'll be thankful for later in life.
Kids As Authorized Users
Once your children become teens, you may consider adding them as an authorized user for one of your credit cards. If you feel comfortable and confident with your child having a credit card, this option can help put their skills to the test. Adding a child as an authorized user to a credit card not only gives them real risk scenarios to consider but may also impact their credit score as some bank issuers will report a minor's transactions to the credit bureaus. It is one of the more risker ways to teach your kids about credit cards. Again, we stress you only consider this alternative if you feel confident that your child shows enough responsibility and maturity to hold access to a credit card.
Related Article: Can Children Become Authorized Credit Card Users?
Lesson #3 Use Real World Examples
While some kids may quickly pick up on lessons explained to them, others need concrete real-world examples to get ideas across. It may feel uncomfortable or even taboo but using your own accounts as examples to teach children about money and credit cards can make a difference as the stakes are as real as they can get.
When paying monthly credit card bills on your home computer or smartphone, allow your young one to sit beside you while you show them the process of transferring funds from one account to another. Show them the actual process of paying off credit cards, perhaps explaining how the family can only visit their favorite theme parks once a year because of how much it costs, and how they can go in the first place by paying it off over time. At this point, you can even touch upon the concept of cash back and rewards programs, explaining how specific purchases you make now can help save money later.
Related Article: Kids' Cards: Pros & Cons of Debit vs Credit Education
Lesson #4: Open a Savings or Banking Account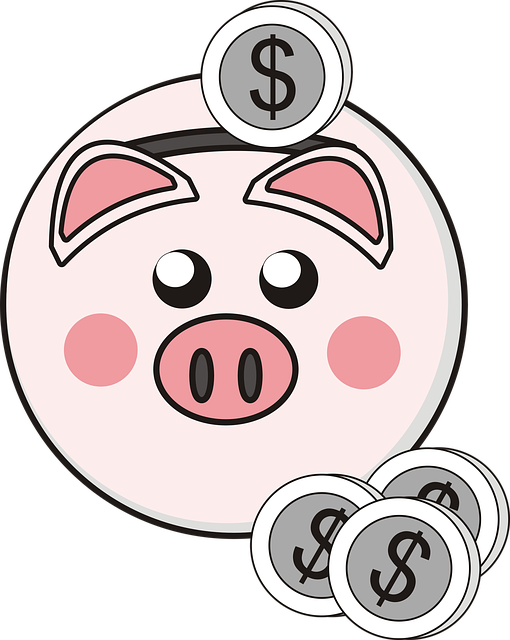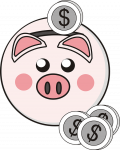 Following up on the idea of using real-world examples to teach your kids about credit cards, consider opening an actual joint savings account with them at the bank. This lesson goes beyond using chore charts and play money earned at home, as your child can now track their real money alongside you and grow accustomed to banking processes, including looking up their social security number and budgeting their own funds. 
As this is a joint account, you'll be able to track their spending and show them how their purchases now affect what they can afford later. The next time your teen wants a few dollars to pay for a microtransaction in their favorite battle royale game, take the money out of their account instead. When they can't afford to hang out with their friends and pay for a few food truck snacks, remind them about how they paid for their digital avatar to dance around instead. Lesson learned.
Even easier now with the kid-centric debit cards that are on the market. They work hand-in-hand with allowance apps for kids. The combination allows for kids and teens to have a debit card of their own with all the tools necessary for parents to monitor their spending. A lot of the allowance apps also have technology that allows parents to pay allowances, set spending limits, and more. 
Related Article: The Best Allowance Apps for Kids

| | | | |
| --- | --- | --- | --- |
| Greenlight | Step | GoHenry | BusyKid |
| Potential for kids and teens earn money through chores. | A Visa debit card for teens with cash back or crypto. | A debit card for kids and teens with flexible parental controls. | A prepaid Visa debit card that works with the BusyKid mobile app. |
| Kids and teens can set savings goals, spend wisely, and invest. | Making purchases and payments helps build credit as it reports to the three main credit bureaus. | Real-time updates via the app to know your children's spending habits. | Includes cool tools for kids for investments, charitable donations, and more. |
Lesson #5: Let Them Make Mistakes
Helicopter parenting grants immediate peace of mind, sure, but if children never fall, they'll never learn to pick themselves back up again. It can be tough as a parent to watch your kid make a mistake they'll regret, but allowing them to do so (financially, in this case), may be the kind of tough love they need.
Whether spending all their play money or actual money on an impulse buy, allowing them to make that mistake and not giving in when they ask for a pass is one of the most important lessons to teach. There will inevitably come a time when you won't be there to be your child's financial safety net, so allowing them to endure that defeat now and teaching them financial responsibility will build the character necessary to stand on their own in the future.
Related Article: The Complete Disney Rewards Guide