Last updated on November 15th, 2022
Just in time for holiday travel, TSA has reduced the TSA PreCheck® enrollment fee, including the in-person renewal fee. TSA PreCheck® provides a service for passengers to enjoy a more efficient travel experience, starting with airport security checks.
TSA Reduces TSA PreCheck® Enrollment Fee
According to TSA, in October 2022, 91% of TSA PreCheck® passengers waited less than five minutes in airport security lines. If you have ever gone through an airport security line, you may find a five-minute wait impressive and brag-worthy. TSA PreCheck® helps passengers through a more seamless airport screening and is available nationwide.
With the holidays creeping nearer, a drop in TSA PreCheck® prices is good news for frequent travelers. The cost for TSA PreCheck® has been reduced from $85 to $78. The price reduction is for the enrollment fee and the in-person renewal fee. However, the online renewal fee remains unchanged and is still $70.
"For individuals and families with plans to fly this holiday season, now is the time to enroll or renew in TSA PreCheck," said TSA Administrator David Pekoske. "TSA PreCheck offers significant benefits to those who meet its enrollment standards – less physical contact, fewer items on the conveyor belt and faster screening." – Press Release
The Perks of TSA PreCheck®
With TSA PreCheck®, passenger and their children under 12 can wait less time in airport security lines for a smoother travel experience. TSA PreCheck® is available in more than 200 airports and with over 85 airlines. The 5-minute wait time is not the only perk that comes with TSA PreCheck® for more efficient screening. In addition, with TSA PreCheck®, you don't need to remove the following items:
Shoes
Laptops
3-1-1 Liquids
Belts
Light jackets
Don't forget that purchasing a TSA PreCheck® membership directly through TSA is not the only way you can access such travel benefits. Many travel credit cards feature TSA PreCheck® as part of their long list of benefits. For example, there's the AAdvantage® Executive World Elite Mastercard® from Citibank, the United Club Infinite Card, or the Capital One Venture X Rewards Credit Card.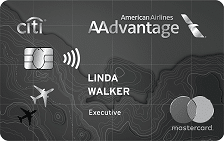 Receive a statement credit of up to $100 as reimbursement for Global Entry or TSA PreCheck®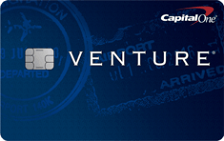 Receive up to a $100 credit for Global Entry or TSA PreCheck®