Last updated on August 30th, 2022
BestCards is known for its robust reviews from those who have spent the time to search the Internet looking for the best credit card products and benefits available to consumers and businesses. But we're more than just reviews – we provide the insight and analysis on all aspects of credit cards, including discussions of the latest industry developments and trends.
At BestCards, credit card discussions extend well beyond the end of the business day. Our staff are always discussing what to look for in a credit card, and rarely is there a 100% consensus. 
Here are the top cash back credit cards of 2020 for September as chosen by our senior editorial staff, Allan and Cory:
Allan's Top Cash Back Credit Card 2020 Picks: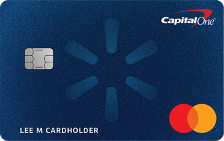 The Walmart Rewards Card is the ideal companion for consumers who get most of their needs from the retail giant. The card earns 5% cash back at Walmart.com, along with 2% back when you shop at a physical Walmart location – not to mention 2% back also earned on travel and restaurant purchases. What makes this card a winner for me, though, is that you can complement it with the new Walmart+ service, which gives even more perks like unlimited free delivery and extra savings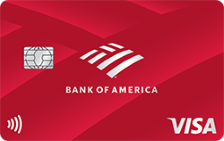 Everybody likes to have options, and the Cash Rewards card from BoA delivers. Its standout feature is the flexibility to choose which category you can earn the most cash back in (3% for up to $2,500). So whether you spend most on gas, online shopping, dining, travel, drugstores, or home improvement, you have the freedom to decide where to earn that 3% back. And the best part: you can switch your 3% category on a monthly basis.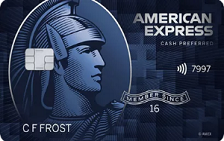 The Blue Cash Preferred from Amex is a powerhouse for your house. 6% cash back on groceries and streaming services – two of the most common expenses – means you earn plentiful rewards often. For commuters not currently working from home, 3% back on transit and gas purchases will keep them satisfied. But the icing on this cake is 0% APR introductory offer for 12 months, which can help cover any large or emergency expense that will need a bit of time to fully pay off.
"The great thing about cash back cards is there's something for everybody. What's your perfect card? Let me know on social media."
Cory's Top Cash Back Credit Card 2020 Picks: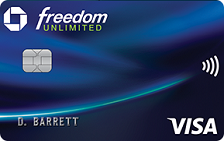 The Chase Freedom Flex is the talk of the credit world, but for me, the Freedom Unlimited changes are much more exciting. Adding 3% back on dining and drug store purchases on top of the 1.5% unlimited cash back is an awesome deal – far better than 5% back on rotating quarterly categories. This is especially true because if it wasn't for UberEATS I might starve. The 5% back on travel bookings through the Ultimate Rewards portal is just the icing on the cake.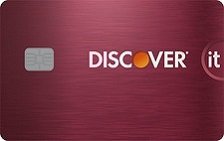 The Discover It has a special place in my heart (and wallet). That special place is extra secure this month since it's the last chance to take advantage of the Q3 Cashback Calendar. Like I just admitted, delivery meals are an essential party of my daily life. Thankfully, Q3 with Discover is restaurants and PayPal. I wouldn't be surprised if the Discovery makes next month's list as well, as the Q4 categories (Amazon.com; Target.com; and Walmart.com) make holiday shopping a rewarding experience.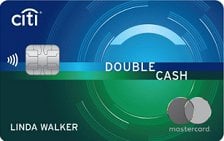 There are endless blogs and sites online where you can find in-depth commentaries about stacking offers and maximizing cash back. And while I enjoy them, they aren't everyone's cup of tea. For that reason, I love the Double Cash Card from Citi. The Double Cash is the cash back card for everyday people. Instead of confusing categories and bonus calendars, you get 1% back when you buy – and 1% back when you pay your bill. It's greatness lies in its simplicity.
"What do you think about my opinions? Agree? Disagree? Check me out on Twitter and let me know!"