Last updated on March 8th, 2023
As the fall season fully takes hold, eyes turn from summer fun to the season of giving. November is now popularly known for "Movember" – a month of great (and not so great) moustaches  grown for charitable reasons. Want to save money and help out a great cause at the same time? Here are our best charity credit cards for Movember 2020:
What Is Movember?
Movember is a now-annual tradition that seeks to raise awareness of men's health issues. The charity event, which runs the entirety of November each year, was created in Australia in 2003. It focuses on three main aspects: prostate cancer, testicular cancer, and male suicide.
Movember encourages men everywhere to get annual check-ups, research family histories for health issues (including cancer), and adopt a healthy lifestyle. To date, the charity has raised approximately $900 million in more than 20 countries worldwide.
The Best Charity Credit Cards for Movember 2020
Here are our top Movember charity credit cards for 2020:
The Charity Charge World Mastercard from Commerce Bank is an excellent charitable credit card regardless of your preferred organization. The Charity Charge Card allows cardholders to earn 1% cash back on every purchase towards any eligible charity of their choosing.
The program works with any 501(c)(3) organization, K-12 school, or religious organization, making it perfect for supporting male health issues during Movember. Some of the charitable organizations to consider this Movember include:
Like the Charity Charge Mastercard, the Stand Up to Cancer Card from Fifth Third Bank offers 1% cash back on every purchase. However, with this card, the cash back takes the form of Life Rewards, which are redeemable for gift cards, merchandise, and statement credits.
The best use of Life Rewards is as a charitable donation to Stand Up To Cancer. Stand Up To Cancer (SU2C) is a leading charity seeking to provide the latest, most-effective cancer treatments to patients across the United States.
The Gold Card from American Express isn't a charity credit card, per se, but it does offer exceptional redemption value for charitable causes. American Express teams with Just Giving to provide Membership Rewards cardholders the chance to redeem their rewards points for charitable donations.
Just Giving offers a massive assortment of charitable causes to select from, making it an excellent platform for raising money this Movember (or any time of year).
While the Gold Card isn't the only Amex card that earns Membership Rewards points, the fact that the Gold Card earns 4X points on worldwide dining (including takeout and delivery) and U.S. grocery stores means it is a potent earner during the COVID-19 pandemic.
Other Amex cards that earn Membership Rewards include:
Honorable Mentions
Want some more charitable card options to consider? Here are two cards that just missed out on our top spots: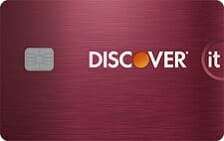 The Discover it® Cash Back is a versatile cash back credit card all year. It also offers 5% back on select categories each quarter. For Q4 2020, those categories are Walmart.com, Target.com, and Amazon.com. Even better, Discover allows card members to donate their Cashback Bonus to various charitable partners.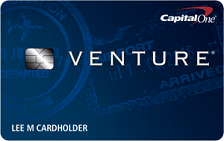 Through the Capital One® Venture® Rewards Credit Card, you'll be able to earn an unlimited 2X miles per dollar spent on every purchase – including charitable donations. Using the Venture to make a donation can help you offset travel costs – and even save towards a future vacation.