While there's no such thing as the perfect credit card, the perfect credit card for you does indeed exist. In order to find that credit card, though, there are a few important questions you should be asking yourself. These are six things to consider when you apply for a credit card.
Things to Consider Before Applying for a Credit Card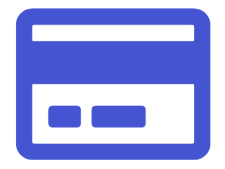 #1: How Many Credit Cards Do You Have Already?
Do you already own a credit card or multiple credit cards? While there is no set amount of credit cards a person should have, making sure you can handle the total number of credit cards you currently hold is essential before adding new cards to your wallet. 
If you are considering applying for a new credit card in order to pay off another credit card you already own, think about how that will affect your credit first. Though balance transfers can help you avoid paying the interest that you may already be paying on one of your cards, every action that you make relating to credit cards is recorded on your credit file. This includes each time you apply for a card, and if it's accepted or declined.
Instead of opening multiple cards as a last resort to get out of debt or maintaining an expensive lifestyle, think about creating a personal budget first and sticking to it. It takes longer and is more difficult to go this route instead of applying for a new credit card and hoping you'll be accepted; but doing so can create the habits to build your credit score in the months and years ahead.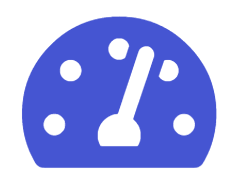 #2: What Is Your Credit Score?
In order to determine where you're going, you first need to know where you're at. Before you fill out any credit card applications, you need to check your credit score to get a sense of the kinds of credit cards you'll qualify for. You're not likely to qualify for the rewards credit cards of your dreams if your credit report reveals questionable behavior, such as filling out multiple credit card applications in quick succession or having lots of outstanding debt in your name. 
Having a limited credit history of two to five years or less will also affect the types of credit cards that you can qualify for, as your unproven track record is seen as a potential risk to lenders. This is known as having a thin file. Other reasons for a thin credit file include a thin credit mix. Lenders prefer to work with borrowers with a robust combination of credit, such as mortgages, auto loans, and credit cards.
Related Article: How to Fix a Thin Credit File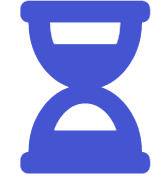 #3: Do You Pay Your Bills On Time?
Credit cards with a high interest rate can be costly if you plan on carrying a balance from month to month. This can be a result of poor budgeting or the recent purchase of a big-ticket item like a washing machine or HDTV. If you don't pay your bills on time every month and tend to have a high credit utilization ratio (the comparison of your credit card balance against your credit limit), you should prioritize finding a credit card with a low annual percentage rate.
This is key to managing your debt, as you can avoid paying a high interest rate and instead use that money towards paying down your principal balance. Otherwise, it may appear as if your balance will never shrink. On the other hand, if you are already in the habit of paying your bills on time every month, you can instead focus on finding the rewards that you like best when you choose a card instead of prioritizing the APR. This is because if you are paying your credit card debt in full at the end of your statement cycle, there won't be a balance for you to pay interest on.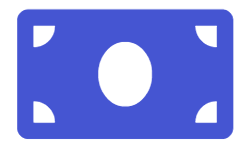 #4: What Do You Regularly Spend Your Money On Every Month?
To maximize the benefits that you could earn with your new credit card, you should list what you currently spend your money on every month and how much you spend on it. This provides insight into your spending habits and may help you cut out some unnecessary spending. More importantly, it can guide you in deciding what type of rewards credit card to apply for. Foodies who enjoy trying out unique pop-up restaurants around town before heading to concerts may want to apply for a rewards credit card that grants points on dining and entertainment.
Large families who have to carefully budget their food spending each month may benefit more from a card that grants cash back on purchases at wholesale warehouse clubs and grocery stores. Break down the things you buy each month and look for the largest expense that you can't live without or don't want to let go of. That's what your ideal rewards structure should focus on. 
Even if you find that your expenses vary from month to month or they're evenly spread out among so many categories that none stand out, you can choose to apply for a general rewards credit card that rewards you for all the purchases you make.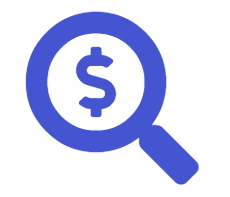 #5: What Fees Does the Credit Card Charge?
There is no such thing as hidden fees if you carefully read the terms and conditions of your credit card before you complete the application. Annual fees, balance transfer fees, fees for cash advances – all can be avoided if you read the fine print before you sign on the dotted line. It may feel (and for the most part, is) like a tedious process, but spending a few minutes now determining what, and how, the credit card you're interested in applying for can charge you will save you countless headaches in the future.
When it comes to credit cards, don't let the fees keep you from signing up if they're outweighed by the benefits offered. Should a travel rewards credit card charge a $100 annual fee, but grant complimentary seat upgrades and in-flight snacks, it may be worthwhile to pay that annual fee based on the value that you'll be receiving for the rest of the year.
Take the time to really understand the fees that you'll be assessed with your new card, and you may find that even the most unassuming piece of plastic can actually be a hidden gem. The most popular credit cards available today feature a variety of perks and fees that may make it confusing when figuring out which one is best for you. So long as you take the time to carefully make your decision based on your budgetary needs and future goals, the process won't be as painful as you may think.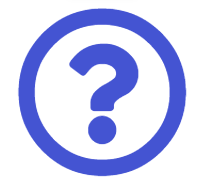 #6: How Do You Plan to Use Your Credit Card?
What you already spend your money on each month and what you'd like to be purchasing with your new credit card are two different factors entirely. However, they overlap in many ways. For example, you may be able to find a branded credit card that grants travel rewards for a specific hotel chain you enjoy staying at on vacation. It could, for instance, earn 10x points per dollar spent and offer complimentary nights that extend your stays. 
If you find a credit card offering an extended introductory period with 0% APR on purchases, that could be used to cover emergency home renovation costs or to pay off the balance of a credit card with a higher interest rate. Once you have a clear picture of your financial goals, you'll have an even better idea of what credit card rewards you can leverage to get you there.
Click the icons below to view cards based on your preferred credit card usage:
Editorial Disclosure – The opinions expressed on BestCards.com's reviews, articles, and all other content on or relating to the website are solely those of the content's author(s). These opinions do not reflect those of any card issuer or financial institution, and editorial content on our site has not been reviewed or approved by these entities unless noted otherwise. Further, BestCards.com lists credit card offers that are frequently updated with information believed to be accurate to the best of our team's knowledge. However, please review the information provided directly by the credit card issuer or related financial institution for full details.