Last updated on July 6th, 2021
Are you considering getting a co-branded airline credit card? Or maybe you already have one and are looking for tips on how to maximize your miles or award redemptions? No matter what you are after, you'll find it here in our ULTIMATE guide to all things airline credit cards.
One of the most popular uses for credit cards is booking vacations. Booking airfare is one of the most expensive aspects of travel. Fortunately, there are loyalty programs that help customers earn rewards and book free flights.
These programs also offer co-branded credit cards with some of the largest banks in the United States. These cards allow account holders to make purchases that earn additional rewards – and may even offer extra benefits before, during, and after their flights – including airport lounge access, statement credit for Global Entry or TSA Pre check, and more.
Check out our comprehensive guide to airline rewards credit cards. It provides everything you need to know to choose the best airline card for you.
What Credit Score Do You Need to Get an Airline Credit Card?
Airline credit card offers differ from hotel credit cards in that there are options for nearly every credit score or profile. Some airlines, such as LATAM and Korean Airlines, offer secured credit cards. These options provide an excellent way to earn miles for those who love to travel but still need to improve their credit score.
Most other co-branded airline cards require good or excellent credit. An excellent credit score varies depending on the scoring model. According to FICO – the credit scoring model that more than 90% of issuers use – "excellent" is any score between 800 and 850.
The VantageScore model is the next most commonly used scoring method. Under this model, an excellent credit score is between 781 and 850.
Tips for Boosting Your Credit Score
If your credit score isn't high enough to get your dream airline card just yet, don't worry. Millions of Americans struggle with bad credit and low credit scores.
There are several steps you can take today to help raise your credit score, including:
Paying your bills on time (and in full, when possible)
Keeping your credit card use under 30%
Monitoring your credit reports from Experian, Equifax, and TransUnion
These three tips are easy to follow and can show impressive results in as little as a month. Realistically, however, these best practices may take up to six months (or more) before your score rises significantly.
Card Issuer Features
Card issuer features are credit card perks, benefits, and security protections specific to the bank or credit card payment network. American Express, Visa, and Mastercard all offer unique in-house features to cardholders. These features also vary depending on the level – or tier – of credit card in the payment network hierarchy.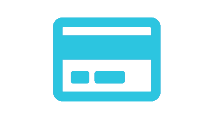 For more information on Visa Platinum, Visa Signature, and Visa Infinite features, please check out our dedicated Visa credit cards page.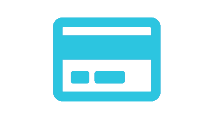 For more information on Mastercard, World Mastercard, and World Elite Mastercard features, please check out our Mastercard credit cards page.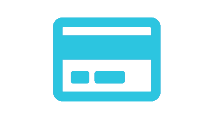 For more information on Amex credit cards and the protections they provide, please visit our dedicated American Express credit cards page.
Here are some of the more critical features to look out for when deciding on a co-branded airline credit card:
No Annual Fee
Many co-branded credit cards come with a "free" version and a "premium" version. Premium versions come with an annual fee. These fees can range anywhere between $95 and $550.
No-annual-fee airline cards offer frequent flyer rewards at a lower rate than premium cards, but without a yearly membership fee.
Should you apply for a no annual fee card or opt for the premium version?
No-annual-fee credit cards are an easy way to boost your frequent flyer miles quickly. These types of cards are perfect for folks who may not travel enough to warrant things like lounge access, security fast-pass, or priority boarding.
The easiest way to determine whether applying for a card with an annual fee is right for you is to closely examine your current travel habits and consider your spending levels to see if they match a premium version.
Often, individuals will prefer a premium airline card for all the perks it offers. But if they do not take advantage of all these benefits, and if they do not fly very often, then they will unnecessarily spend money for unused features.
No Foreign Transaction Fees
Credit cards with no foreign transaction fees allow international travelers to work – or play – and swipe outside of the United States without any additional charges.
Foreign transaction fees are charges from card issuers for transactions at non-U.S. retailers. However, these fees occur for more than physically paying with your credit card overseas. Foreign transaction fees include online purchases to foreign companies, ATM withdrawals outside the U.S., or currency conversion fees.
Currency conversion fees occur when the payment networks (Visa, Mastercard, American Express, Discover, etc.) charge the card issuer (Capital One, Chase, Wells Fargo, etc.) a processing fee. Typically, this fee is 1% of each U.S. dollar spent. While currency conversion fees are not the same as foreign transaction fees, they are often included together on a credit card statement.
Advice for using airline credit cards outside the U.S.
Be careful of foreign ATMs as they sometimes carry an international surcharge in addition to the ATM fee.
Notify your card issuer before your departure. The unfamiliar location could be flagged as suspicious activity and potentially cause your transaction to be declined. Even worse, the issue could cancel your card – leaving you financially stranded in a foreign country.
Check whether your card allows you to earn rewards for international purchases.
What Airline and Airport Perks Should You Look for In a Co-Branded Airline Credit Card?
Airport perks and benefits are another aspect of airline credit cards. These perks come from the carrier itself – and not the card issuer. These benefits allow account holders to enjoy an exceptional array of amenities and luxury – at no additional cost.
Here are some of the most popular features to look out for:
Sign-up Bonuses
Sign-up bonuses are the rewards that card issuers provide when opening a new account. These bonuses might be available without any additional conditions, meaning when an account is opened, you get the reward. In most cases, however, signup bonuses require meeting a minimum spend within a set period, usually within three or six months of card membership.
Sign-up bonuses for airline cards typically fit into one of the following categories:
Lounge Access

Free Flights

Companion Fares
Note: These rewards usually have a spending requirement and a time-sensitive deadline of between three months (or 90 days) and six months.
Targeted Offers
Credit card companies, as well as frequent flyer programs, often offer exclusive promotions to their customers that are invite-only. Card issuers offer these discounts on criteria including:
Credit history
Spending habits
Geographical location
The metrics used to determine who gets which offer vary by credit card company. Unless you have an excellent credit score, clean credit history, and are actively using revolving credit (and are a member of the frequent flyer program that's being targeted), you may not see a targeted offer in your mailbox.
Lounge Access
Paying for lounge access per trip can be pricey (if that lounge even accepts day passes), so the easiest way to ensure you can enjoy the finer things the airport has to offer is with a co-branded airline card. Airline lounges provide a wide variety of amenities, including showers, private rooms, complimentary cocktails and more.
Anniversary Bonuses
An anniversary bonus is a perk that is granted to a qualifying cardholder or rewards program member on the anniversary of their program activation. Each calendar year, the card issuer gives the cardholder this special bonus.
Other Popular Perks:
Priority boarding
Frequent flyer miles or points per $1 spent
Priority check-in
Points earned never expire
Flight class upgrades
Related Article: Overview of Lounge Amenities from Popular U.S. Airline Carriers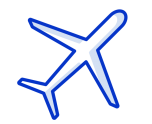 What Are Airline Miles Worth? 
Before you decide on a co-branded airline credit card, make sure you understand how much the points or miles you earn are worth. Here are the latest valuations for leading frequent flyer loyalty programs:
Alaska Mileage Plan – 1.8 cents/mile
American Airlines AAdvantage– 1.4 cents/mile
Avianca LifeMiles – 1.4 cents/mile
Delta SkyMiles – 1.2 cents/mile
Flying Blue Points – 1.2 cents/point
Flying Club Miles (Virgin Atlantic) – 1.5 cents/mile
Frontier Miles – 1.1 cents/mile
HawaiianMiles – 0.9 cents/mile
MileagePlus Miles (United) – 1.3 cents/mile
Miles & More Miles (Lufthansa) – 1.4 cents/mile
Southwest Rapid Rewards Points – 1.5 cents/point
Spirit Airlines Free Spirit – 0.4 cents/point
TrueBlue Points (JetBlue) – 1.3 cents/point
These valuations change depending on how you redeem miles, or which partners you choose to transfer miles to.  For more information on frequent flyer program partners, keep browsing to explore partners with the leading programs.
Third-Party Booking Site Credit Cards
Booking flights through third-party sites is a popular option when planning travel. Unfortunately, many rewards programs limit the ability for members to do so. While this might seem like a negative, there are ways to earn points when booking through these sites.
One of the easiest ways to earn points when booking travel via a third party is a credit card co-branded with those sites.
Here are some of the top card offers for travel sites:
Browse Our Ultimate Airline Alliance Guides
Browse Our Frequent Flyer Program Guides