Are you sick of switching between multiple sites trying to find the best online shopping deals? The new BestCards Membership portal provides access to thousands of deals from hundreds of merchants across travel, shopping, dining, and more. Even better, you can potentially earn rewards on top of your savings! Here is everything you need to know about BestCards.com Membership – and how to join.
What is BestCards Membership?
You might know BestCards as a leading credit card comparison site. The BestCards team has compiled over 900 comprehensive reviews of credit cards of all shapes and sizes – including crypto credit and debit cards, cash back credit cards, secured cards, and more. But there is more BestCards.com  than just reviews and valuable credit card advice.
BestCards Membership is a new feature to the site that provides access to thousands of deals and offers from merchants in many shopping categories and dining and travel. The free program requires registering but offers exceptional value when shopping online, including earning cash back.
How Does BestCards Membership Work?
There are a number of online shopping deals portals available, so what makes BestCards Membership different? Put simply, joining up with BestCards is the easiest way to find great deals online – and potentially earn money at the same time.
The BestCards Membership portal offers access to thousands of deals across a variety of categories, including dining, entertainment, shopping, and travel. Many of these deals are offered through credit card payment networks (Amex, Visa, and Mastercard) – allowing you to see which deals are available on your favorite credit card.
The benefit of two different types of deals? These credit card offers "card network offers" and provide exceptional value when paired with merchant offers – or deals provided through BestCards that don't require a specific credit card to purchase. You can potentially combine offers from the same merchant for even more savings.
To make use of a Membership deal, just click on the "View Details" tab and click "Redeem Offer."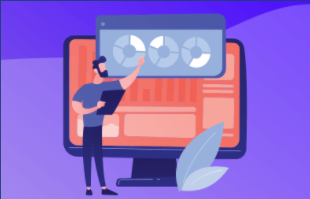 Beyond impressive savings, BestCards Membership may help you earn money too. How? BestCards has an ever-increasing number of partnerships with retailers that provide additional value to our members. When you purchase through one of these offers, not only do you enjoy the excellent savings – you also earn cash back rewards.
You can tell a merchant deal eligible for a cash back bonus by the blue and green icon next to the merchant's logo. These deals are also eligible for stacking through payment network deals, opening the door for even more savings!
Refer Friends and Earn Even More
Earning rewards while spending is great but earning for spending nothing at all is even better! Refer friends to the BestCards Membership site, and you can earn cash back when they spend.
Referring a friend is easy – and lucrative. Simply visit the "Refer-a-Friend" page and generate a unique link to send to friends, family, colleagues – or anyone you think might be interested.  If your referrals join BestCards and sign-up for Membership, you'll earn an additional percentage of the rewards accumulated when they make purchases through the site – it's just that easy.
What Else to Know
The BestCards Membership platform offers much more than deals, however. Save your favorite credit cards and see how much they can help you save. Or, compare credit card offers from over 100 lenders to find the right card for you. You can even leave cardholders reviews, save cards, and browse through BestCards.com's over 900 comprehensive credit card reviews.
The Membership platform also provides detailed reporting on all your shopping, savings, and earnings. This reporting is dynamic, allowing you to track your history, see how much your payout was for a particular deal, and even see the commission you've earned from a friend's purchase.
There is no cost to join BestCards and no fears about your sensitive data falling into the wrong hands. You don't need to provide any sensitive information to join, so your shopping is as relaxing as it is rewarding.
So, what are you waiting for? Sign-up for BestCards Membership and start saving today!
Editorial Disclosure – The opinions expressed on BestCards.com's reviews, articles, and all other content on or relating to the website are solely those of the content's author(s). These opinions do not reflect those of any card issuer or financial institution, and editorial content on our site has not been reviewed or approved by these entities unless noted otherwise. Further, BestCards.com lists credit card offers that are frequently updated with information believed to be accurate to the best of our team's knowledge. However, please review the information provided directly by the credit card issuer or related financial institution for full details.