Last updated on May 2nd, 2022
Cryptocurrencies like bitcoin are among the hottest trends in finance. These crypto coins provide exciting avenues of growth, plus security elements that aren't available with fiat money, like the U.S. dollar. Crypto rewards credit and debit cards are one aspect of the crypto game that provide the most excitement, with new cards being announced every month. 
At BestCards, credit card discussions extend well beyond the end of the business day. Our staff are always discussing what to look for in a credit card, and rarely is there a 100% consensus. 
Here are the most anticipated crypto credit and debit card picks  from our senior editorial staff, Allan and Cory:
Cory's Crypto Debit & Credit Card Picks: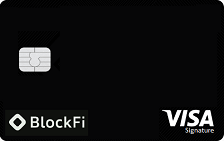 BlockFi just went live to some of the first names on the waiting list, but in my opinion it is still a hotly anticipated card. The card earns an unlimited 1.5% cash back in Bitcoin (BTC) – a rate that jumps to 2% back in BTC after making $50,000 in purchases each calendar year. Even better? The 3.5% BTC back for the first 3 months.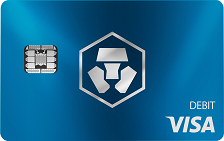 The Crypto.com Visa Card is a prepaid crypto card that offers cash back crypto rewards with every purchase and more. The card rewards those with the highest CRO stakes with the biggest perks - perks that rival ultra-premium luxury cards like the Platinum Card from Amex or the Chase Sapphire Reserve. Read our full review for the mind-blowing specs.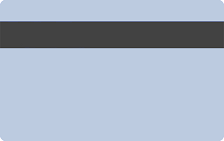 The Salt Card is new - how new? There isn't even a definitive card image yet. Despite this, I am really interested in this card, as it is a mix of a crypto rewards credit card, a secured card, and a charge card. The card will use your crypto stake to act as a credit line, making it an easier credit option for those who love crypto - but are new to credit.
"What do you think about my picks? Do I know my blockchain from my bitcoin? Check me out on Twitter and let me know!"
Allan's Crypto Card Picks: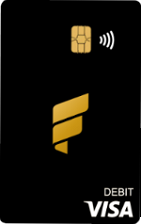 Fold bets big on Bitcoin, allowing you to earn rewards in the form of BTC. In addition to spending anywhere Visa is accepted with the Fold Card, you can also purchase gift cards within the Fold App that earn additional rewards. The big incentive, however: a daily wheel you can spin for a chance at even more earnings. The wheel's prizes change regularly and can include anything between a deposit match, 100% back on your purchase's earnings, and even an entire bitcoin.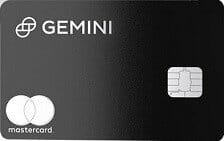 Unlike the first two picks, Gemini offers a credit card – not a prepaid debit card. The product is designed to integrate seamlessly with the Gemini crypto exchange, which was founded by Cameron and Tyler Winklevoss. Among the Gemini Credit Card's perks are no annual fee, up to 3% back on dining (plus 2% back on groceries and 1% on all other purchases), customized metal cards, and real-time rewards. The card is set to launch this summer, with a waitlist currently accepting entries.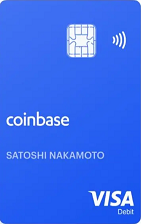 The Coinbase Card makes a big statement by earning up to 4% back in rewards on purchases. You can change the assets you spend and earn within the Coinbase app – including BTC, XLM, and others – and you'll be notified if spending with any particular crypto incurs extra fees. Currently the Coinbase Card is still on waitlist status, though the service has started rolling out cards to existing users.
With cryptocurrency there is so much excitement it's hard to pick three cards. Did I miss any you prefer? Let me know on social media."
Before You Go, Check Out BestCards Membership
As exciting a crypto is – earning rewards for your everyday shopping is even better! That's why we thought we'd mention our new Membership platform, which offers deals, savings, reporting – and earning!
The BestCards Membership portal has thousands of deals from the leading merchants, travel sites, entertainment providers, restaurants, delivery services, and more! Our Membership program lets you save money when you book travel, make reservations, or shop online – you might even earn some cash back too!
Select merchant offers through the Membership Portal entitle the user to a cash back payout, meaning shopping with BestCards might make you money. The portal also allows users to save offers for later, view their deals history with comprehensive reporting, and more. Members can even earn additional rewards when they sign-up new members through referrals – and those users make eligible purchases through BestCards, helping you earn even more cash back!
The BestCards Membership platform offers much more than deals, however. Save your favorite credit cards and see how they can help you save. Or, compare card offers to find the right one for you. You can even leave cardholders reviews, save cards, and browse through BestCards.com's over 900 credit card reviews.