Last updated on August 4th, 2022
BestCards is known for its robust reviews by those who have spent the time to researching the best credit card products and benefits available to consumers and businesses. But we're more than just reviews – we provide the insight and analysis on all aspects of credit cards, including discussions of the latest industry developments and trends.
At BestCards, credit card discussions extend well beyond the end of the business day. Our staff are always discussing what to look for in a credit card, and rarely is there a 100% consensus. 
Here are the top credit card picks for maximizing your holiday shopping savings from our senior editorial staff, Allan and Cory:

Allan's Holiday Card Picks: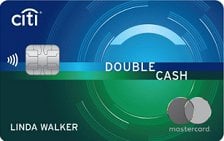 The Double Cash from Citi is great because, as long as you pay back what you purchase on time, you'll earn 2% cash back on everything. What's more, there are no category restrictions. So, regardless of whom you're shopping for and what their interests are, you can get double cash back. As an added bonus, the card works great for balance transfers, as it offers an introductory 18 months at 0% APR on transfers. So, if you have other cards that perhaps you've loaded a bit too much on, you can migrate that debt to the Double Cash and save on interest payments.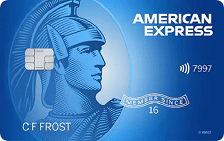 The Blue Cash Everyday from American Express combines several useful benefits in one package – and all of them together are ideal for the holiday shopping season. First, a $200 cash back offer when you spend at least $1,000 within 3 months as a new cardmember. Second, 2% cash back earned on purchases at over a dozen U.S. department stores, plus 1% cash back earned on practically all other purchases. And lastly, a 0% intro APR for 15 months on purchases – ideal if you'll have a big spending list. Put these benefits together in a single card and you have a trifecta of savings and rewards as you get your shopping done.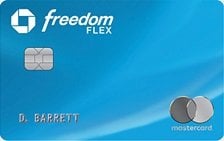 Chase's newest Freedom card might just be its best. Like the Blue Cash Everyday, it also gives you $200 as a welcome offer. And it, too, has a 0% APR intro rate on purchases for 15 months. Where it stands out is that you'll earn 5% cash back on bonus categories that rotate each quarter (right now, that's Walmart and PayPal), as well as on groceries during your first year as a cardholder. Plus, you earn 3% back on dining at restaurants – including takeout and delivery services – and drugstore purchases. What you end up with is a super versatile card with no shortage of ways to earn rewards.
"Hopefully the cards above help you save some money this holiday shopping season. What do you think of my picks? Follow me on Twitter to let me know."

Cory's Holiday Card Picks: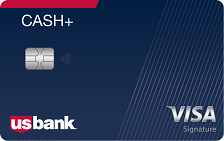 The U.S. Bank Cash+ is a great cash back card for those who don't like being tied to specific spending categories. Cardholders earn 5% back on the first $2,000 in purchases in two categories of their choosing each quarter. Even better, the 12 available categories include options like department stores, clothing stores, electronics stores, and more – making it the ideal choice for the holiday shopping season.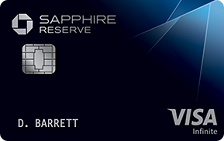 If you are more travel-oriented, consider the Sapphire Reserve – the flagship of the Chase Sapphire range. The Reserve won't save you money on gift purchases – but it will help you travel in style. The Sapphire Reserve offers lounge access through Priority Pass, travel credits, and 50% more value for point redemptions when booking travel through the Chase Ultimate Rewards portal. This means that every swipe on purchases can get you one step closer to discounted flights – and first-class amenities.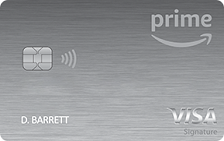 The Amazon Prime Rewards Card is a perennial favorite for online shopping (and holiday shopping, too), and it's easy to see why. The card earns 5% cash back on Amazon purchases and offers an Amazon gift card upon approval. Add to that the 5% earned at Whole Foods, and this is a credit card that can help you save while putting presents in your loved ones' hands – and putting food on the table.
"What do you think about my card choices? Agree? Or will there be coal in my stocking this year? Check me out on Twitter and let me know!"
Featured photo by Nicole De Khors/Burst