BestCards is known for its robust reviews from those who have spent the time searching for the best credit card products and benefits available to consumers and businesses. But we're more than just reviews – we provide the insight and analysis on all aspects of credit cards, including discussions of the latest industry developments and trends.
At BestCards, credit card discussions extend well beyond the end of the business day. Our staff are always discussing what to look for in a credit card, and rarely is there a 100% consensus. 
With the holiday season now upon us, it's time to talk Black Friday, holiday shopping, and the best credit cards for a deal-heavy time of the year. here are the top credit cards for Black Friday shopping from our senior editorial staff, Allan and Cory:
Cory's Black Friday Shopping Picks: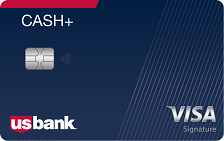 There are plenty of 5% cash back cards worthy of this list, but I must admit that the versatility of the Cash+ gives it the edge for Black Friday shopping. The Cash+ card offers 5% back on the first $2,000 in purchases in two categories of the cardholder's choosing each quarter. The 12 available categories include options like department stores, clothing stores, and electronics stores. Essentially, if there is an area where you plan on spending big bucks this holiday season, chances are the Cash+ can help you earn 5% back.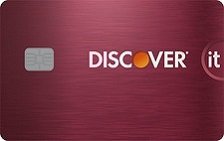 Another 5% cash back card – and it is one of my favorites. The Discover It Cash Back was seemingly made for holiday shopping in a COVID-19 world. The card earns 5% back on online purchases with Amazon, Walmart, and Target in Q4 2020, making it something of a no-brainer for those looking for a new credit card. The Discover Cashback Match bonus after year one also turns that 5% back into 10%. Plus, Discover has already announced the 2021 Cashback Calendar, so there is no guesswork when it comes to planning your next year's spending.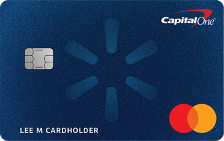 Amazon Prime day has been the premier online sales event for the past several years. Now that Walmart is getting in on the action through its Deals for Days campaign, the Capital One Walmart Card is a fascinating offer. The card earns 5% back for online Walmart purchases and 2% in-store. However, that 2% back is bumped up to 5% back in-store for the first 12 months when using Walmart Pay. This 5% back both online and in-store make the Walmart Rewards Card much more versatile at Walmart than both the Discover It and Chase Freedom Flex. And new accounts also get $50 cash back after spending $300 in the first three months – an easy reward to receive.
"What do you think about my Black Friday picks? Agree? Disagree and think they are too cash back heavy? Check me out on Twitter and let me know!"
Allan's Best Credit Cards for Black Friday Picks: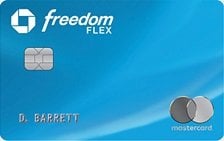 Chase's newest card continues to make waves – and that is because it's a juggernaut. A $200 welcome bonus (after spending $500). 5% cash back through the end of the year earned on Walmart purchases and when checking out with PayPal; 3% cash back earned on dining out or at home. AND a 0% interest rate for the first 15 months. Whether you're scooping up a big-ticket item or just a few small necessities, the Freedom Flex gives you ample opportunities to get rewarded for it this upcoming bargain weekend.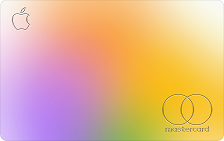 On the surface, the Apple Card may seem like it's only useful for Apple-related purchases, but this product is actually very versatile across multiple merchants. Sure, it makes sense to use it if you're on the hunt for a new iPhone or Mac (especially since you get 3% cash back on those transactions); but its true advantage lies in shopping with Apple Pay, which is accepted at 85% of U.S. retailers. Opting for Apple's digital payment system gives you 2% cash back that's also available the same day. And, if you do buy an Apple product, you can finance it with monthly installments – making it more manageable to pay it off over time.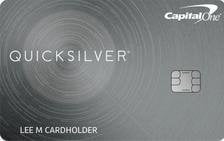 The beauty of the Quicksilver Card is that with it you earn 1.5% cash back everywhere – no spending categories to worry about. This makes the card great if you have a diverse list of deals you're eyeing for Black Friday/Cyber Monday. Your earning potential is also unlimited, as there are no caps. An added 0% intro APR period of 15 months provides a helpful chunk of time to pay off large purchases. And, if you already have a collection of Capital One rewards points from another account, you can use those to pay for new purchases at Amazon or at checkout with PayPal. Plenty of options for plenty of possibilities.
"What do you think of my choices? Follow me on Twitter and let me know your Black Friday card picks."